High Pressure
systems
nozzles
root cutter and
accessoires
Inspections
systems
CCTV-systems
Reporting-Software
accessoires
Sewer
equipment
Cover Hooks,
Hoses,
Hose Guides
Van
Fits
CCTV
inspection
custom-builts
High Pressure
systems
nozzles
root cutter and
accessoires
Inspections
systems
CCTV-systems
Reporting-Software
accessoires
Sewer
equipment
Cover Hooks,
Hoses,
Hose Guides
Van
Fits
CCTV
inspection
custom-builts
WE DEVELOP, MANUFACTURE AND DISTRIBUTE
Sewer technology for cleaning, inspection, renovation and testing.
Cleaning and inspection systems have been the focus of our company for decades. We develop and sell trend-setting environmental technology. Our customers have always relied on our resources, our efficiency and our knowledge. Our aim is to offer a complete range of systems for pipe and sewer cleaning, inspection, refurbishment and testing of sewage systems. Especially in the field of vehicle construction and the development of special solutions, we provide you with practical solutions, individually and uncomplicatedly tailored to the requirements of your daily work.
We always keep the success of our customers in mind and convince with flexibility and extraordinary ideas. Because together we want one thing: to be better.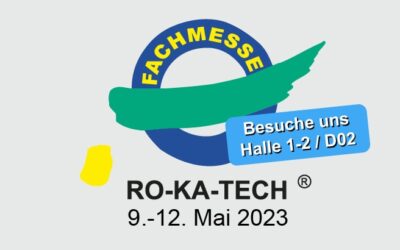 RoKaTech 2023 - International Trade Fair for Pipe and Sewer Technology RO-KA-TECH is the trade fair for the underground wastewater...