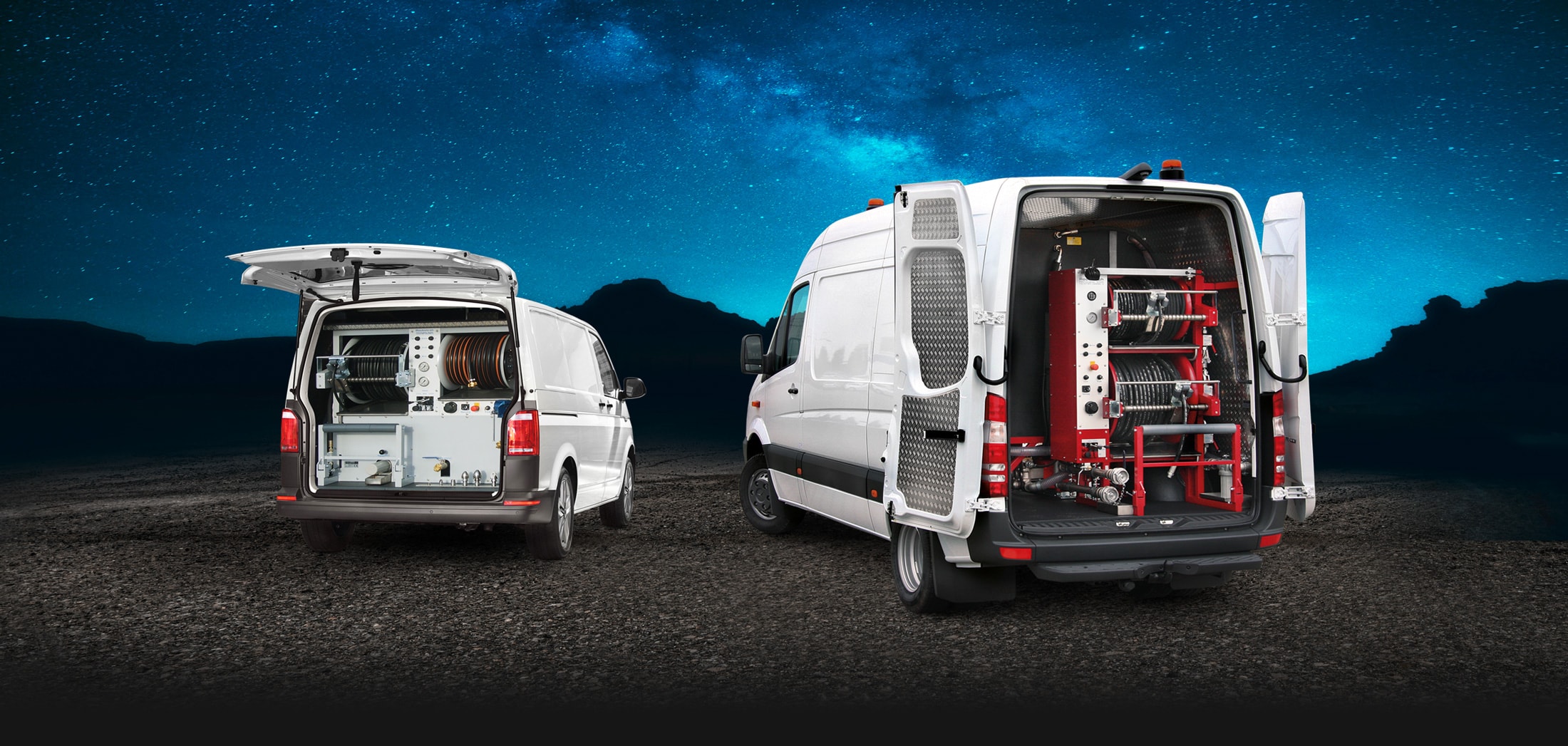 InRoKa – high pressure cleaning vehicles
efficient & demand-oriented
Our InRoKa high pressure pipe cleaning vans with different pump capacities and drive concepts can be used for pipe cleaning up to 600 mm diameter, depending on the capacity. They are characterized by their compact, light and space-saving design.
No matter whether underground parking suitable vans with separate engine or auxiliary drive for the high pressure unit. Our high pressure vehicles as van or box body up to a maximum total weight of 7.5 tons or trailer versions with 7 tons. With us you will find the right solution for your needs and that in your preferred car.
Equip your high pressure cleaning vehicle additionally with a CCTV sewer inspection system, a pipeline test system, a rehabilitation robot or a pillared crane for the cleaning and repair of pumping systems – we will put your individual wishes into practice.
up to 212 litres / 190 bar
Water capacity
up to 3.000 litres
Water tank
up to DN 600
Pipe diameter
up to 120 m
High-pressure hose
Engines of the high pressure systems
Auxiliary drive
Capacities up to 212 litres / 190 bar possible
up to 1″ HP-hose / 120 m
requires van with auxiliary drive
lower structural weight
more room volume
quiet in operation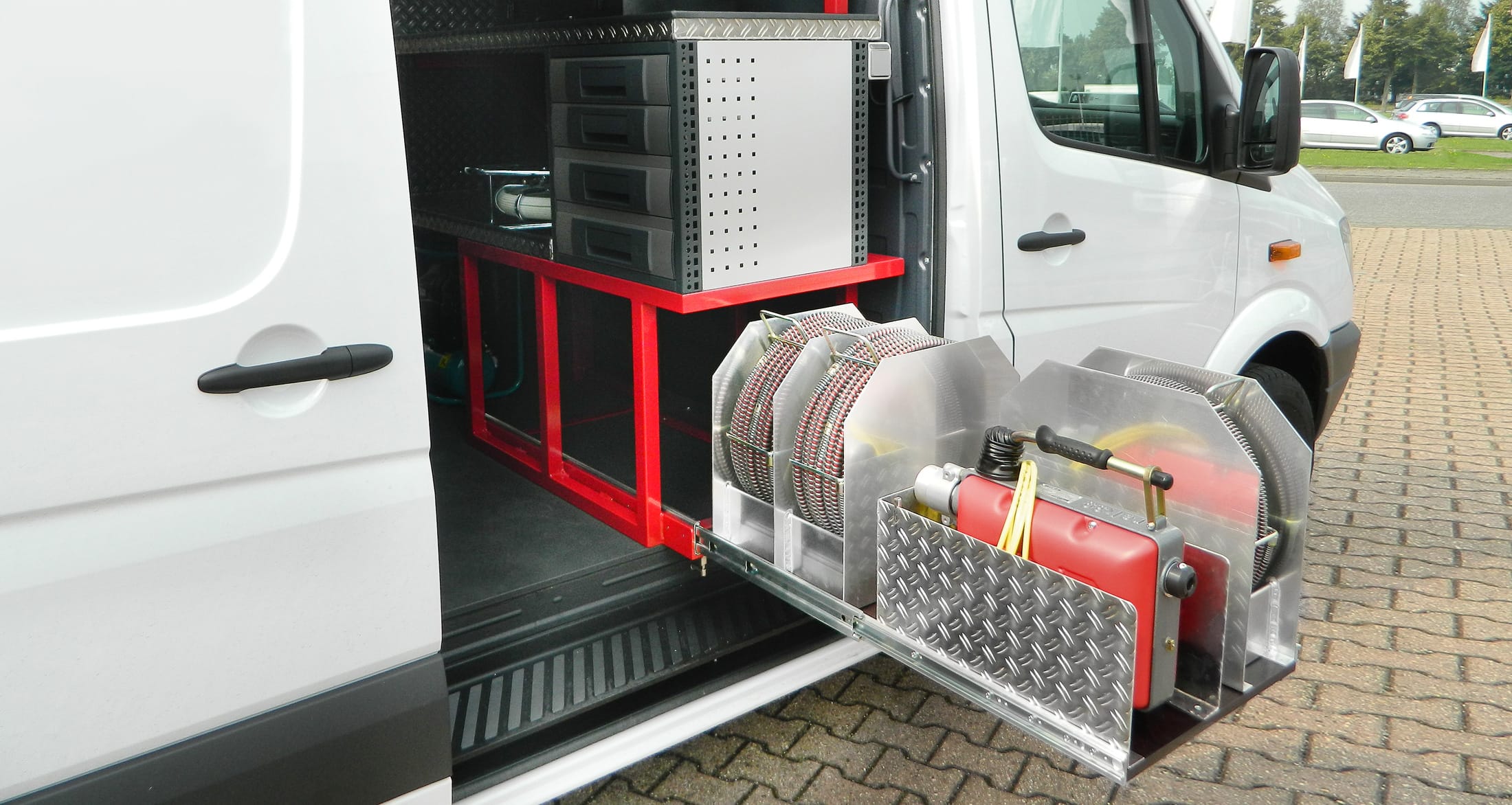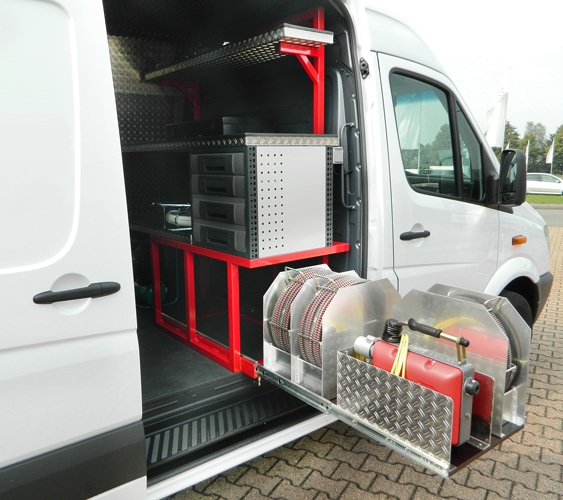 CCTV sewer
inspection systems
High pressure
sewer cleaning systems
Sewer rehabilitation
systems
All van fits are given a highly wear-resistant floor covering by spraying or from a casting compound. Special emphasis is placed on elasticity and wear resistance.
Walls, ceilings and doors are insulated and lined with aluminium duet plates to protect the vehicle body from condensation and moisture. Shelf extensions and accessories are possible in all variations according to customer requirements.