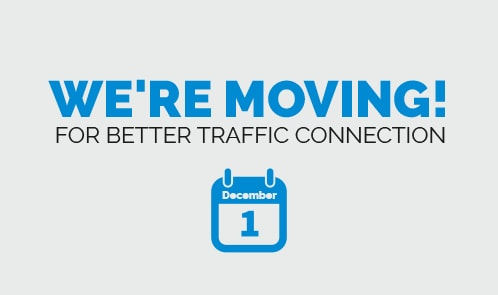 We're moving!
Within of Mönchengladbach
For a better motorway connection we move our branch within Mönchengladbach.
Our team has moved into the new premises by 1 December 2019. Just have a look at our premises – for a consultation or a coffee – we are looking forward to seeing you!
Güdderath industrial estate  
Hanns-Martin-Schleyer Str. 43a
41199 Mönchengladbach, Germany
Telephone and fax numbers as well as our e-mail addresses remain unchanged. You can reach us as usual at the following phone numbers:
Phone: +49 (0) 2 166.99 095-35  
Fax: +49 (0) 2 166.99 095-68
E-mail: service@ehle-hd.com