The Ridgid SeekTech SR-20 is a light and robust receiver. With its 4 antennas, the SR-20 offers a faster and more accurate localization than the NaviTrack Scout. In addition, it has a larger display and a larger reception range.
The device is ideal for users who use SeeSnake cameras and other probes and need to locate power lines.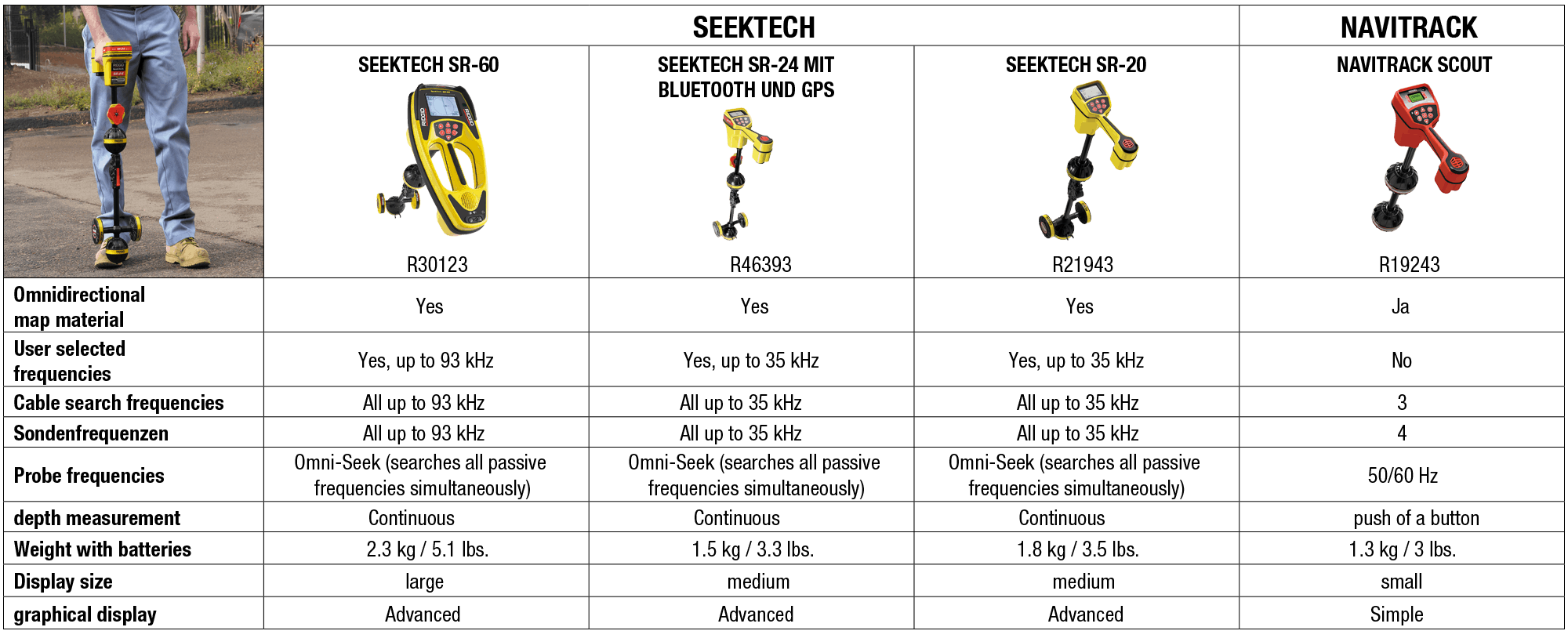 performance data
Active Line Trace Frequencies: 128 Hz, 1 kHz, 8 kHz and 33 kHz

Passive Power Trace: 50 Hz, 60 Hz, <4 kHz Broadband

Passive Radio Trace: 4 kHz-15 kHz, 15 kHz-36 kHz

Sonde Frequencies: 16 Hz, 512 Hz, 640 Hz, 850 Hz, 8 kHz, 16 kHz, 33 kHz

Power Source: 4 C-Cell batteries (included)

Battery Life: approximately 16 hours
Scope of delivery
plastics case

4 x C-batteries

marker chips and clip
Art.-Nr.
Produktbezeichnung
Eigenschaften
LxBxH & Gewicht
Maße: 300 × 180 × 800 mm
Gewicht: 1.80
Maße: 127 × 119 × 18 mm
Gewicht: 0.05